Games, Activities, Outreach Ideas,
and Money Makers
Great ice breaker game with a Christian theme.





This scavenger hunt is designed for outdoors and is great for church picnics. People of all ages will enjoy figuring out the clues and scavenging for the objects needed to win.





Players act out names for Jesus - Free Printable Game

Bean Bag Games, Contests, Crafts and Food

Fun Crafts and Activities that go along with each day of creation.

Children move from station to station playing games or making crafts relating to a popular Bible Story.

Everything pickles - Games, entertainment, decorations. Make pickle persons, have a pickle spitting contest, pickle eating contest, relay race, play hot "cucumber", pickle plunge and pickle drop.

Have a winter party any time of the year! Did you know you can have a snowman making contest, ice skate, have a snowball fight and a sled race without any snow.

>

This is a great party theme to use as a Halloween alternative. It includes object lessons, games and activities, craft ideas, decorations, prize ideas, stories and songs.

Celebrate Jesus' Birthday with games, prizes, stories, crafts, and snacks.

Slip N Slide Kickball, Big Ball Volleyball, Water Wars, and Water Balloon Toss

Chair to Chair Trick-or-Treat

Plan a get together at your local park to fly kites and have a picnic. You can give out prizes to the highest flying kite, the most unusual, the prettiest, etc.
Print Resources to Help Your Church Reach Your Community
from Memory Cross Inc.

"If You Had To Choose?" Printable Bible Card
Game for Groups
Object of the game: Is to collect the most cards by guessing correctly if players picked the option you picked or didn't pick.
Preparation: Print out the card patterns onto card stock and cut them apart -- Numbered Cards, Option Cards ,Option Cards 2, Option Cards 3, Option Cards 4, and Blank Cards (You can make up your own cards or have your children add cards).
Have your children sit in a circle and place the Option Cards in the middle of the circle face down. Give each child a Number 1 Card and a Number 2 Card.
How to Play:
1. Children take turns reading an Option Card and picking an option.
2. The first child reads an Option Card and lets the other players decide which option they would pick without discussing their choice. If a child picks option one, he places a Number 1 Card on the table in front of him face down. If he picks option two, he places a Number 2 Card face down in front of him on the table.
3. After all the children have placed a card on the table the reader tells which option he picks and explains why he picked the option. Then he guesses if more children in the game picked the option he picked, or more picked the other option. The other players turn over the cards on the table. If the child is correct, he gets to keep the option card. If he is wrong, the card is discarded. The player to his right then takes his turn. The child who acquires the most cards at the end of the game wins.
Church Picnic Bible Scavenger Hunt

This scavenger hunt is designed for outdoors and is great for church picnics. People of all ages will enjoy figuring out the clues and scavenging for the objects needed to win.

Before the activity print out the scavenger hunt clues and make copies. Print out the answers to the clues and store them out of sight.
Break your players into teams with an even amount of younger and older people together. Have the team pick a team captain. Explain the rules of the game and then give each team a KJV Bible, a paper grocery bag to store the objects it finds, and several plastic Ziploc bags to keep small objects.
Rules and Instructions:
1. Read the Bible verses and fill in the missing words to find out what object you will be looking for. If you don't know the answer, you can look it up in your Bible.
2. The object you are looking for may be only part of the missing word. For example, the missing word may be boxes. If the "es" on boxes is filled in and not part of the blank line ( _____es), you should only look for the missing part of the word, which would be only one box.
3. The object you are looking for may be a combination of two missing words from two different Bible verses.
4. Also, the missing word or object to be found in the verse does not have to be taken literally (exactly how it is used in the verse). For example, the word could be frog, which is referring to a real live frog, but you could use a picture of a frog. However, you may not draw the picture yourself. You cannot create the objects. You must find them already created.
5. Do not pick any plants that are alive.
6. You do not have to find the objects in order.
The team that finds the most objects at the end of the allotted time wins.
Bible Scavenger Hunt Page 1, Bible Scavenger Hunt Page 2, and Bible Scavenger Hunt Answers
Names of Jesus Charades
Print out the list of "Names for Jesus" Page 1, Page 2, Page 3.
Write each name for Jesus on an index card with its corresponding number. Break your group up into teams. Divide the cards evenly between the groups. Each group should pick one person to be the person who acts out the words for his team. Each team gets three minutes to guess as many words as they can. The team member who is acting out the words may pick the words he wants to act out for his team. He can pass on certain words if the other members of his team are not able to guess the word or he thinks it is too hard to guess. After each team has had three minutes to guess as many words as they can. Count up the number of words that have been guessed by each team. The team that has guessed the most words wins.
Birthday Party Ideas
Outreach and Money Making Ideas
4. "Calf-eine"
Activity Sheets for Sunday School - Puzzles, Dot-to-Dot, Find the Word, Mazes, etc.
Mystery Messages

Dot-to-Dot Bible Verse
Activity Sheets

Search and Find
Activity Sheets
Go to the Printable Activity Sheets for Sunday School Page to find a list of all games, mazes, puzzles, crosswords, dot-to-dots etc.
Printable Bible Games for Sunday School
Printable Board Games for
Sunday School

Printable Card Games
for Sunday School

Printable Dice Games for Sunday School
Go to the Printable Games for Sunday School Page
Folder Games
Folder Games! - Fun and educational at the same time. Use these inexpensive games when you've completed your lesson early and just don't know what to do, or use them when you just want a change of pace. They are also great to use at the beginning of class to keep the children who arrive early busy and out of trouble.
Just print out the patterns, glue them to the inside of manila folders, and you're ready to play.
1. Name Two Things (easier)
2. Name Two Things 2 (harder)
You will find more file folder games like these at DR Crafting a crafting site for kids and adults including crafts relating to Bible verses, file folder games, and printable coloring pages.
Links to Other Game Sites
The Idea Box - Database of games for younger children. There were 22 at last count.
Games Database - You will find, at last count, 157 different game ideas. Most of these games are for older children.
Youth Ministries Resources - You'll find over 700 inside, outside and object lesson games for youth.
Fun-Attic Activity Guide - Unique games, physical education lesson plans and activities for all levels of play, including the disabled. Fund raiser ideas for your next money making event.
TOOBEEZ® are a WOW invention! They can be use for so many things by children of all ages: Build an ark, use them to create games, build a playhouse, puppet theater, spaceships and so much more. They're like the beautiful GIANT Tinkertoys® of the 1970's. More importantly, they're developing the creative thinkers of tomorrow. They're great to use in games for icebreakers and team building activities! Check out this video to see just a small selection of things you can use Toobeez!
Learning Fun with Crafts
and Activities
Bible Crafts For Sunday School
and Home School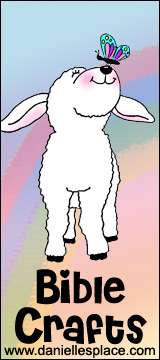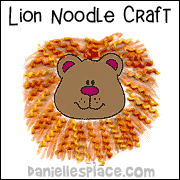 Free
Scaredy Cat
Daniel in the Lion's Den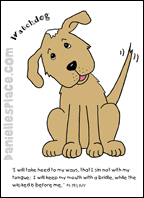 Free
Watchdogs
Sunday School Lesson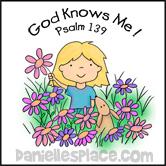 Free
"God Knows Me"
Psalm 139
Free Bible Lesson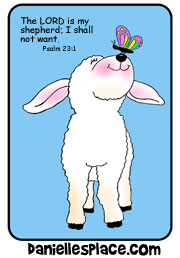 Free The Lost Sheep
Sunday School Lesson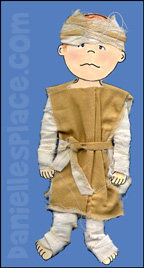 Free Don't Forget to
Say Thank You
The Story of the Ten Lepers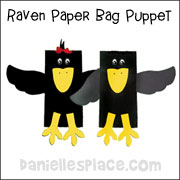 Free Elijah and the Ravens
Sunday School Lesson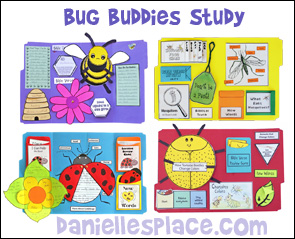 Bug Buddies Study for
Home School
Learning Fun with Crafts
and Activities
Bible Crafts For Sunday School
and Home School