Money Making or Food Collection Idea
Pantry Scavenger Hunt
Last time it was my husband's and my turn to host the teens we decided to do something that they would enjoy but would also benefit others so we decided to have a scavenger hunt. Since we wanted to do something that would help someone, we had a scavenger hunt to help fill our church pantry. We divided the kids up into teams of two and sent them out with an adult driver (we didn't want the responsibility if a teen had an accident).

We gave the kids boxes and the driver took them anywhere they wanted to go as long as it was the house of a church member, a friend, or a member of their family (no strangers, in other words). We allowed an hour for the hunt, but depending on where you live you could have one that doesn't last as long. In our case, we had five teams and some of them went to the same houses which ended up with some teams not getting anything from the homes that had run out of items. (We did not tell anyone what we were doing ahead of time so that no one could prepare). The drivers left a box of food on their car port or garage and the teams could come choose three items from it (No team could take more than 3 items from any house). After the hunt, while the kids ate, (We had barbecue pork sandwiches, coleslaw, chips, and dip), the adults added up each team's points according to the chart below:
POINTS AWARDED FOR SCAVENGER HUNT FOR FOOD PANTRY

CANNED MEAT: POINTS:

Tuna fish 10

Chicken 20

Salmon 30

Canned ham 40

Spam 30

Vienna Sausages 10

Potted meat 5

Other canned meat 50

CANNED VEGETABLES: POINTS:

Whole kernel corn 10

Cream style corn 20

Green beans (any) 5

Other canned beans 50

Peas 20

Carrots 50

Sweet potatoes 30

Other vegetables 40

CANNED FRUIT: POINTS:

Pears: 40

Peaches: 30

Applesauce: 5

Other canned fruits: 50

MISCELLANEOUS: POINTS:

Macaroni and cheese 10

Dried pasta (spaghetti, etc.) 20

Spaghetti sauce 30

Peanut butter 40

Jelly 10

Oatmeal 10

Ravioli, Spaghettios, etc. 20

Beanie Weenies 5

Soup/Chili 50

BEVERAGES:

Kool Aid mix: 10

Fruit Juice: 50

Tea: 40

ANY NON PERISHABLE ITEM NOT LISTED: 100
I just wrote things down and randomly assigned points. Even so I left out a lot of things and the kids got lots of "100's" with items such as napkins, paper towels, cereal, crackers, etc. Because of this, the team that won was not the team with the most items. We awarded prizes only for the most points, but should we do it again, I think I will award prizes for both.

Sent in by Rebecca

How to Print or Copy these instructions.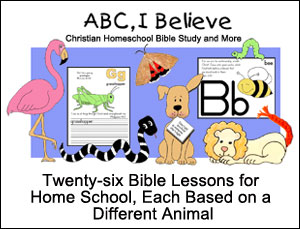 Learning Fun
with Crafts
and Activities