Teaching Kids Through Crafts
Creative, Educational and Fun - All in One!

Welcome to Danielle's Place where you will find thousands of educational crafts, games and learning ideas designed to make teaching and learning fun. Many of our crafts are Bible-based and great resources for Sunday school teachers, children's ministry, preschool teachers, library programs, home school teachers, and special occasions. Watch our new "View it and Do it! videos to learn how to make these craft to teach your children.
New, Cheap and Easy Crafts for Your Children and Students!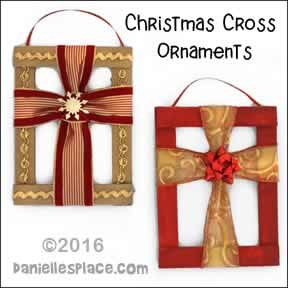 Christmas Ribbon Cross Ornaments
Older Children will love creating their own ribbon cross ornaments for their Christmas trees. These are very cheap to make.
All you need is ribbon, cardboard, and decorative items.
Go to the Bible Christmas Crafts Page 4 for directions.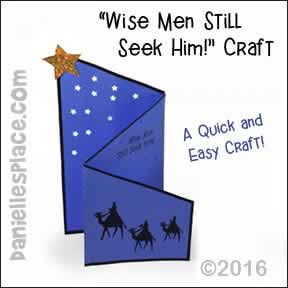 Wise Men Folded Triptych Craft
Paper and a star hole punch is all you need to make the cheap and easy to prepare Christmas Craft.
Children glue the pattern together and then punch star shapes into the triptych.
Go to the Wise Men Christmas Crafts Page for directions.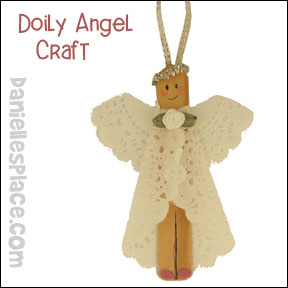 Christmas Angel Ornament Craft
Use paper doilies to make angel ornaments to remind children about the Christmas story.
This ornament goes with the Christmas lesson series, "The Christmas Story". Children make ornaments for each lesson to remind them of the Christmas story.
New Bible Crafts for Your Children's Ministry and Sunday School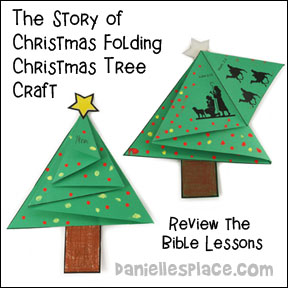 Folding Christmas Tree Card Craft
This craft comes with pictures to review "The Story of Christmas" Bible lessons or as a blank pattern so children can add a Christmas message or draw their own pictures.
Go to "The Story of Christmas - The Rest of the Story" page for directions and a printable pattern.
Angel Ornaments
This simple and cheap angel ornament is great for children of all ages.
Children use paper punches to decorate the angels wings and dress. Then make the hair by wrapping yarn around a piece of cardboard.
For directions and a printable pattern go to the Christmas Lesson Page.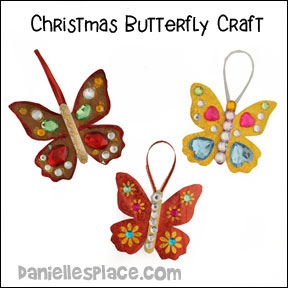 Paper Butterfly Christmas Ornament
Cut butterfly shapes from glitter paper or brown paper bags.
Children decorate the butterflies with sequins, gems, jewels, etc.
This butterfly ornament goes with the series of Christmas Lessons in which they make ornaments to remind them of the Christmas Story.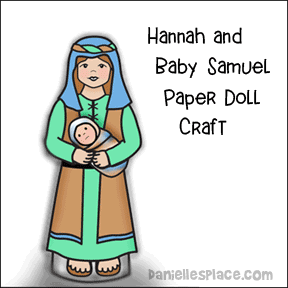 Hannah Holding Baby Samuel Paper Doll Craft
Young children will love playing with their Hannah and Baby Samuel paper dolls. The baby can be placed in Hannah's arms and then removed.
Go to the Hannah Bible Crafts and Bible Games Page for patterns and directions.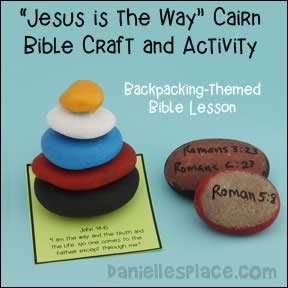 "Jesus is the Way" Cairn Bible Craft and Learning Activity
Children make cairns to remind them that Jesus is the way to salvation. Each color represents a Bible Verse that teaches about the road to salvation.
Go to the Jesus is the Way Bible Crafts Page for directions.