Bible Games for Sunday School, Children's Ministry, and Outreach
Bible Lesson Review Games and Bible Verse Review Games that are quick and easy to prepare that can be used for just about any Bible Lesson Including: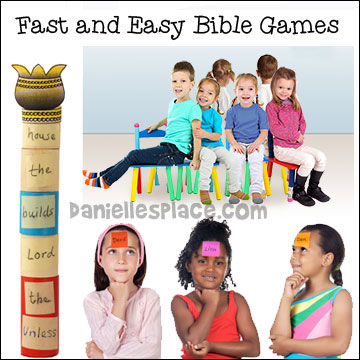 Fast and Easy Games for Kids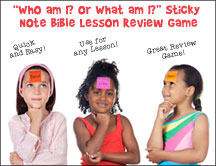 Page 1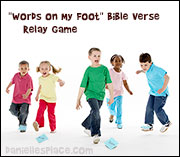 Page 2
Fun Bible Review Games using Index Cards Including: Relay Games, Missing Words, Hide and Seek, Memory Games, and More
Page 3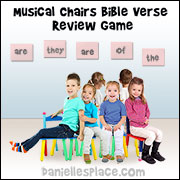 Page 4

Active Bible verse review and Bible lessons reveiw games for children of all ages.
Games such as: Musical Chairs, Passing Games, Hot Potatoe, and Hopscotch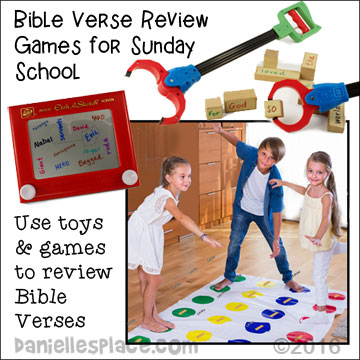 Page 5
Twister Bible Verse Review Game
Page 6
Etch A Sketch Bible Review Games
Page 7 - Easter Bible Games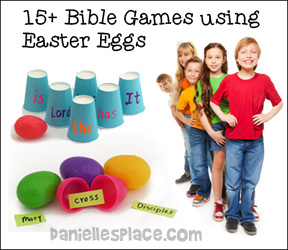 Easter Games for Sunday School and Children's Ministry
Games that use Plastic Easter Eggs and other Easter related items.
Fun Easter Games such as: Egg Bowling, Match Games, Search and Find Games, Guessing Games, Relays, Passing Games and More Egg-citing Games.
Page 8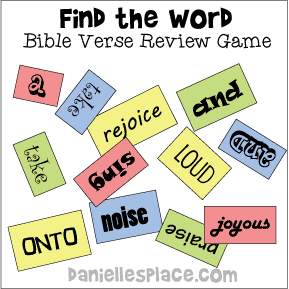 No-Preparation Bible Verse Review Games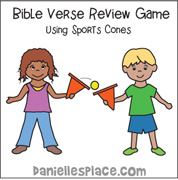 Page 9 - Sports Cone Games
Bible Verse Review Games
Bible Lesson Games
Ordering games, ring toss games, relay games etc.
Printable Bible Games for Sunday School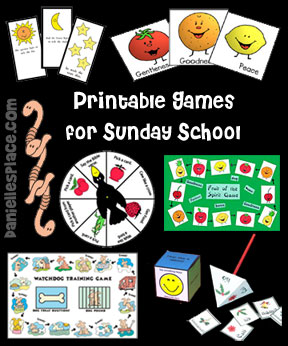 Printable Books of the Bible Games
Printable Bible Verse Review Games
Printable Bible Bean Bag Games
You can find more fun Bible verse review games on The Resource Room! Every Sunday School lesson includes a Bible verse review game, crafts, and activities to reinforce the lesson.