Bible Crafts for Children - F
Easy-to-prepare Bible Crafts for Children's Ministry from Faith to Fruits of the Spirit
Faith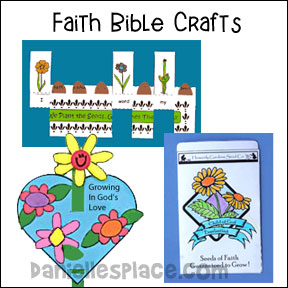 Fall - Jesus Never Changes
Fathers Bible Crafts and Games
Fear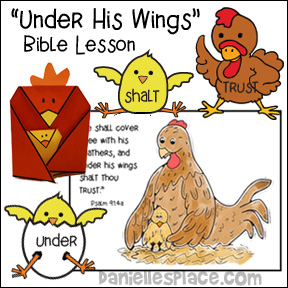 Mother Hen with Her Chick Craft
Bible Verse Writing and Printing Sheet
Fiery Furnace - Shadrach, Meshach, and Abednego
Fighting Sunday School Lesson Crafts and Activities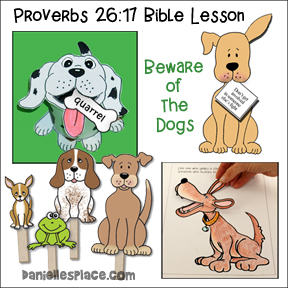 "Beware of the Dogs" Sunday School Lesson for Children
Color a Picture of the Dogs from the Bible Story
Dog Biscuit Refrigerator Magnet
Play Doggy Doggy, Who Pulled Your Ear?
Play "Doggy Doggy, Where's Your Bone" Bible Verse Game
And More
First Aid for the Soul Bible Craft
Fishers of Men Sunday School Lesson and Bible Crafts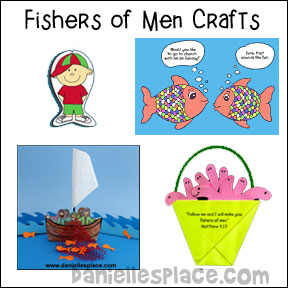 "Go Fish" Bible Lesson on The Resource Room
Pail with Memory Verse Night Crawlers
Fish Water Bottle Craft and Bible Verse Memorization Activity
Following in Jesus' Footsteps Bible Lesson
Food Sunday School Lesson, Bible Crafts, and Activities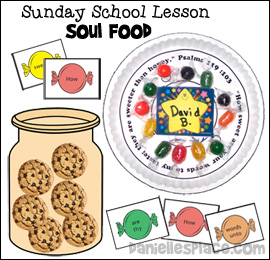 Food- Soul Food Bible Crafts and Activities
Food - Taste and See that the Lord is Good
Free and Sample Sunday School Lessons
Free Sunday School Lessons Index
Free lessons Bible lessons from The Resource Room. Free printable Bible crafts, Bible games and the complete lesson.
Sample Lessons for Children's Ministry Index Page
These free sample lessons give you lots of free Bible crafts, games and other activity ideas, but the printable are available to members of The Resource Room.
Friends Sunday School Lessons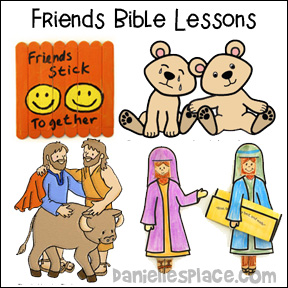 "Friends Stick Together" - Naomi and Ruth
Bear One Another's Burdens - Jesus Heals the Paralyzed Man
Good Friends are Giving - David and Jonathan
God Gives us Friends - The Story of Elijah and Elisha
Friends Honor Each Other - Mary Honors Jesus
Fruit of The Spirit Children's Sermons and Bible Crafts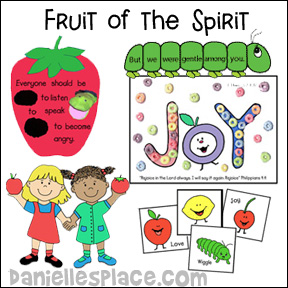 Fruit of the Spirit Folding Craft Stick Bible Craft
Fruit of the Spirit Paper Plate Basket
Fruit of the Spirit Lesson 1 - Love
Fruit of the Spirit Lesson 2 - Joy
Fruit of the Spirit Lesson 3 - Peace
Fruit of the Spirit Lesson 4 - Patience
Fruit of the Spirit Lesson 5 - Gentleness
Fruit of the Spirit Lesson 6 - Goodness
Fruit of the Spirit Lesson 7 - Faithfulness
Fruit of the Spirit Lesson 8 - Meekness
Fruit of the Spirit Lesson 9 - Self-control/Temperance