Bible Crafts and Activities
For Sunday School
Bible Themes: Adam and Eve
How to Make Bible Crafts and Activities Relating to Adam and Eve Including: Spiral Snake, Garden of Eden Color and Activity Sheet, Garden of Eden Bulletin Board Display, Bible Verse Review Game
Make a Spiral Snake with Bible Verse
Have your children cut out spirals from typing paper and color them to look like snakes, and then write the Bible verse on the back of the snake.

(A pattern for this craft is available on The Resource Room.) Add a Bible verse to the back of the snake.

Children make snakes using bubble wrap for the snakes scales. Then write the Bible verse on the back of the snake.

(Go to the Snake Crafts and Learning Activities Page for directions for this craft.)



The Consequences of Sin Object Lesson Using Craft Sticks and the Exploding Cobra Weave
What you will need: Jumbo Craft Sticks and Markers

First check out this Youtube video on how to make a mini cobra weave using craft sticks. Practice putting it together until you have mastered it. In class explain to your children that all sin has consequences. It doesn't matter if it is a little white lie or murder. All sin keeps us from God. Have your children think of sins that we may commit daily or may make excuses for, such as watching television shows that aren't pleasing to God, swearing, lying, cheating, etc., and then have them write the sins on the craft sticks. Weave all the craft sticks together to make a snake. Tell them that sin can be disatrous to our lives. When we commit one sin it makes it easier to comment even more until pretty soon they take over our lives. Remove one of the stick so that the "Snake" explodes to emphasize your point.
Garden of Eden Color and Activity Sheet
Children color the picture and insert a snake through a slot in the picture so that they can make the snake move and talk to Eve.

(This activity sheet is available to Members Only.)
Work On a Bulletin Board Display
Have children make trees, a river, and flowers from construction paper. Help them find pictures of animals in magazines, and tape them to a bulletin board to make a picture of what they think the Garden of Eden might have looked like. Use the Bible References in the story to read about the Garden of Eden.

Use a felt board and pictures of trees, flowers, and animals to tell the story of Adam and Eve. The Adam and Eve lesson on The Resource Room also has picture you can print out and use on a felt board or bulletin board. Glue felt on the back of the pictures or use pieces of sticky-backed Velcro (Use the hook part, not the fuzzy part.) Make a felt board by stapling or gluing pieces of blue and green felt onto a corkboard. If you don't want to take the time to make a felt board, you can just have your children tape the pictures on to a bulletin board.
Activities
The following Activity Ideas come from the Adam and Eve Lesson. You can find a complete lesson on The Resource Room
Play a Bible Verse Review Game

Before class cut out apple shapes from red construction paper or card stock. Write the word "Christ" on the back of one of the apples. Tape the apples to a large tree display. Amazon.com has a nice bulletin board display tree that comes with 50 green leaves. I have used a bulletin board tree for several lessons including: Amos Wasn't Famous, Zacchaeus, and Jesus Never Changes. You can also decorate it in the fall with colorful leaves and write, "We're Falling For Jesus". Click on the link below to find this display.

If you don't have a bulletin board tree, you can just lay the apples on the floor and have your children sit in a circle around the apples.


Write the Bible verse on the board and go over it several times leaving out the word "Christ". "For as in Adam all die, even so in ____ shall all be made alive." 1 Corinthians 15:22
Tell your children that because of Adam's sin we all die, but because of someone else, we shall all be made alive. Let's see if we can find the missing word that belongs in this Bible verse.

Have your children take turns picking an apple that they think might have the missing word written on it. Turn over the apples for them to see if there is something written on it. Keep playing until a child has found the word. You can make the game easier by removing the apples that have already been picked or harder by leaving all the apples on the tree.

How to Print or Copy these Instructions.

©2006, Digital by Design - See Copyright Information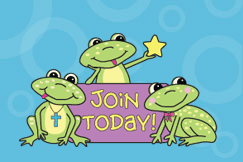 Advertise Here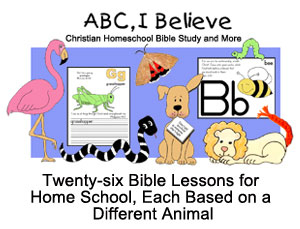 ABC, I Believe
Lessons
Twenty-six Bible Lessons
for Home School, Each
Based on a Different Animal
Learning Fun
with Crafts
and Activities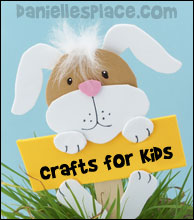 Bible Crafts
For Sunday School
and Home School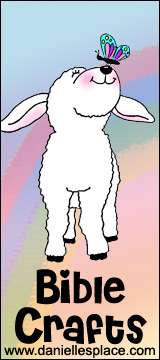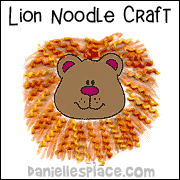 Free
Scaredy Cat
Daniel in the Lion's Den